A few weeks back, as the work continued to mount, we realised it was time to expand again. We put out a tweet looking for an intern, and were delighted that Steven Troughton-Smith expressed an interest.
For those of you who within the iPhone development community, Steven needs no introduction. For the rest of you, let me explain.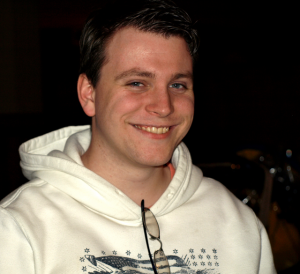 Steven has garnered plenty of attention for his accomplishments as an iPhone developer. He's been featured on RTE News during the iPhone Gold Rush of '08, and more recently for his app "Grace", an iPhone app which helps Autistic children communicate.
Engadget have also been interested in his work on jailbroken devices, while Gizmodo also broke the story of how Steve hacked the palm pre.
Phew! Hopefully, we'll be able to channel all this enthusiasm!
I'm sure you'll join me in welcoming Steven to the team at Tapadoo