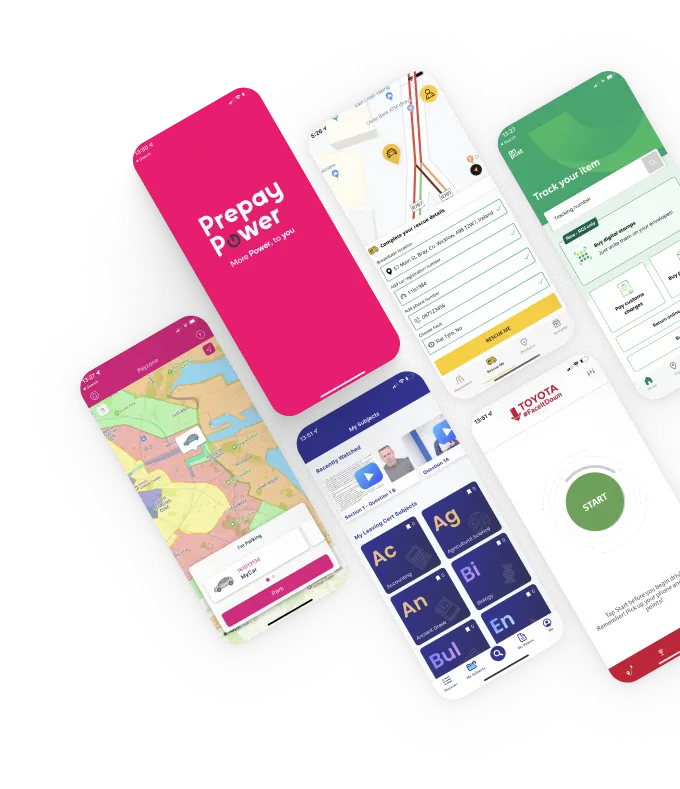 Who do we work with?
Our clients come from a diverse range of industries like FinTech, MedTech, Pharma and Utilities - and many of them now see us as their 'mobile app department.'

We believe in developing client relationships as much as developing apps. That way we can continually improve your customers' experience - understanding their needs and giving them the latest solutions.
Want to partner with us?
Get in touch
Testimonials
We engaged with Tapadoo on the Parking Tag project over six years ago. They brought exceptional technical acumen and professionalism in building and deploying a very successful app. The Payzone team have an excellent relationship with Tapadoo and together we have continued to add various features to the app that have significantly contributed to the product's overall success.
Michelle Hughes
Business Partner Manager, Payzone
We find Tapadoo to be a critical link between what the product needs to be versus what the technology can offer. There's little point in just pushing out new features as they arrive technically. It's much more exciting to map the business needs to solutions that leverage all the available features including the new arrivals. That's the acceleration we need to stay ahead
Mark Ennis
Chief Technology Officer, PrepayPower
We approached Tapadoo after a previous failed start. The difference was night and day. Right from the start of the project, we knew we were dealing with professionals. Tapadoo took instruction where needed and provided advice where it helped. They really brought their experience to bear on a complex project
Tom Neil
Group IS/IT Director, Bio-Medical Research
We engaged Tapadoo to replace our spreadsheet-based system with an iPad app, dedicated for use by our sales team. This app automatically syncs with our centralised database and provides our sales staff with instant access to the information they need to close out complex deals.This is now the key tool used by the sales force and executive team at CMC. It has made a huge difference to our internal process and we wouldn't be without it.
Howard Gatiss
CEO, CMC Coal Marketing