Today I can announce that we've added a new member to the team. And with a new team member comes new capabilities. Jason Connery joins tapadoo where he's going to have a primary focus on Android App development.
Jason brings a wealth of server side API development experience to the company which will further strengthen our offerings; We all know that Apps are rarely standalone; A server side element is often required; Sometimes our clients have existing APIs, often we build them for them.
When not writing code, Jason is a keen gamer, reader and movie watcher.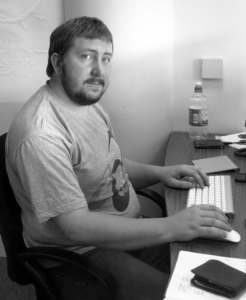 Find him on twitter as @jasonconnery. I hope you will join me in wishing Jason all the best.