Each year we host an intern or two from the University College Cork. They are with us for six months and in that time we try to give them loads of opportunities to improve their technical skills and to learn about the business of software development. At the end of six months we take them out for a nice dinner and some pints and send them back to school with a couple of completed projects under their belts, good experience on their resumes and our very best wishes.
This year we're happy to welcome Aidan Grabe and Kevin Murphy to Tapadoo Towers.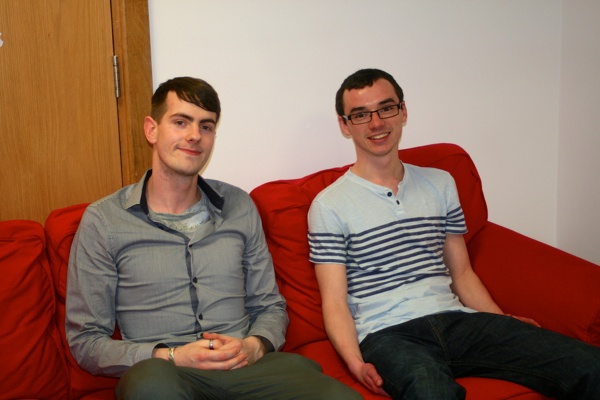 Today's their second day with us and they've dived right in.
Kevin has already fixed some bugs in a project that's almost out the door.
Aidan is reviewing wireframes and design guidelines for the project he's going to be working on for the next few weeks.
Check back soon, because each week one of the guys will be writing a blog post to tell you all a little bit about what they're learning and what life at Tapadoo is like.